Rug Cleaning Services in Great Neck
Rugs are beautiful as they add to the aesthetics of your home. Beyond the aesthetics, rugs help you reduce noise and protect your floors from damage. Because of their beauty, they are often kept in areas of the house where they are seen and used by almost everyone. With time, they tend to dust, dirt, germs, and allergens in the house. When this happens, they become unattractive and can be dangerous to your health.
When this happens there are usually two options. You can decide to clean the rug yourself. This can be time-consuming, laborious, and ineffective. Or in the alternative, you can hire a professional to help you with the cleaning. We are Feet Up Carpet Cleaning Great Neck and we are here to take care of your rugs. We offer the best professional rug cleaning in Great Neck, NY. Our services are available for both residential and commercial needs in Great Neck.
The Best Rug Cleaning in the Great Neck Area
Feet Up Carpet Cleaning Great Neck specialists are trained to clean all rug types. We clean all forms of rugs from common area rugs to delicate and expensive Persian or Oriental Rugs. When cleaning your rugs, we use specialized tools and equipment to achieve the best results no matter the type of material that it is made of. So, whether it is wool, cotton, silk or synthetic fiber, or even other types, we are up to the task.
We understand that you want to clean your rugs and still have them looking as good as new. Therefore, we use an effective yet gentle approach. When we are done cleaning, the fibers retain their colors, so your rugs remain fresh and vibrant after we clean them.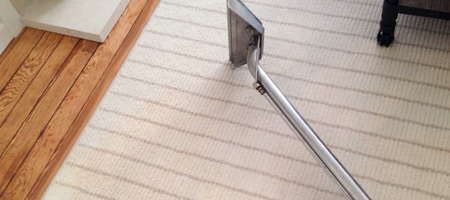 Who Can Benefit From Our Rug Cleaning Service?
Our team understands the value of first impressions and we know that a clean rug plays a huge role in creating the proper first impression.
Our services are available to everyone whether you own residential or commercial property. As long as you have rugs in the building, we are able to clean them. Allow our team to give your home are business that perfect look that you will love.
Some of the advantages of using our services include:
We offer bacteria, germ- and dirt-free deep cleaning.
We only use natural EPA certified products for our rug cleaning services.
We do not clean with harmful chemicals that leave harmful residues or odors behind.
We are readily available in Great Neck, NY.
Call us now at 516-331-2052 for your commercial and residential rug cleaning Great Neck, NY.
Oriental Rugs and Area Rugs: The Differences in Cleaning Process
We are a committed, hardworking area rug cleaning service in Great Neck, NY. As the professionals that we are, we know how to clean an area rug or an oriental rug to give the perfect look. Our cleaning process involves the following:
First, we apply our special advanced formula to break down and remove the stubborn stains embedded in your rug without damaging the fabrics and the color.
Then we extract the dirt, allergens, and germs using our unique cleaning solutions.
We inspect your rug to ensure there are no stains left.
Finally, we dry your rug using the best methods that protect the color and fabric of the rug.
Cleaning your rug is important for your health and the appearance of your home. However, it can be a very challenging chore. This is why we are here. At Feet Up Carpet Cleaning Great Neck, we offer the best rug cleaning services. If you need the best professional rug cleaning, contact us now at 516-331-2052 to get a free price estimate.